Panizzi got off to a great start this year. Preparations are underway for the presentations of the new vintages and the corporate calendar is full of events, both reserved to the best professionals in the industry, and open to all, connoisseurs and enthusiasts.
It all started yesterday, Monday, March 7, 2016 with the tasting organized by Premium Distribuzione at Hotel 500 in Florence, Italy where we let wine professionals have a taste of our latest productions and presented our biggest news this year: our brand new Passito di Toscana IGT: a sweet wine.
Just in time to wish all women (those who like sweet wines and those who don't) a great Women's Day, here is the latest member of our wines family, the result of the 2013 harvest that we carried out in our Seggiano vineyards in southern Tuscany: only the best grapes for an excellent result, after the necessary stages of withering, fermentation and aging in barrels and in bottles.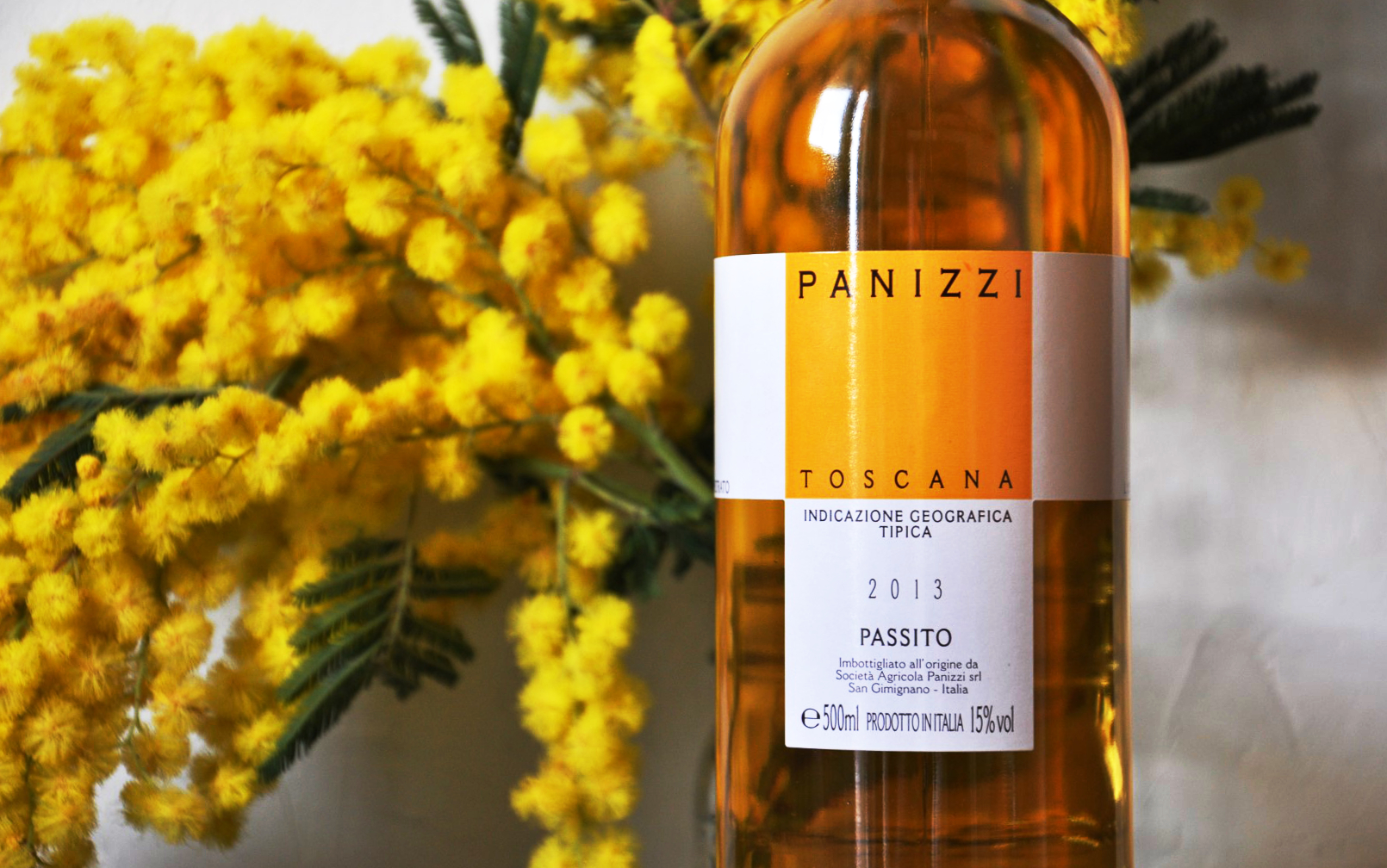 The color is golden yellow, bright and brilliant; the perfume is full, mellow with notes of dried apricot, honey, dates and candied fruit; the taste is enveloping and well balanced thanks to its acidity that gives freshness and length (the full tech sheet can be found here). Worth trying.
Not a common wine in Tuscany, let alone in San Gimignano, this sweet wine goes together with our Pinot Noir for creativity and innovation. For many years, on the eve of the harvest, we were strongly tempted to produce a sweet wine but in 2013 the climatic conditions and the course of maturation of the grapes were just perfect: too good to resist. They are often ask us "A sweet wine in San Gimignano? Why?". The answer is in our DNA.
Without the desire to go against and act outside of the box we would not exist. Perhaps not everyone knows that it was the unlikely encounter between a passionate entrepreneur, Giovanni Panizzi, and an ultracompetent oenologist, Salvatore Maule, to trigger the revolution that would mark a point of no return in the production of Vernaccia in San Gimignano (but we'll tell you all about that later).
All this takes place in parallel with the re-launch of our online communication: a brand new website, light in graphics, straight to the point in communication, with a press kit for that journalists and bloggers who will want to talk to us; our Instagram and Twitter accounts, promoting the brand among an international audience (we mostly speak English there) and our Facebook page where we speak with our beloved territory. On these channels we well tell our stories of Vernaccia and entertain you with so many extras (look for us by using the hashtags #vernacciapioneers, #vernacciaambassadors and #panizzirepresents).
Have we intrigued you? Stay tuned for more.